Course Improvements Creek Course, Bunkers, & Irrigation
Renovations made during the past few years will all be experienced in the 2023 Golf Season. A brand-new irrigation system was installed on the Creek 9. Additionally, improvements were made to the control system on the Ridge 9, and the mainline was replaced. The pump station was replaced with a new Watertronics Station along with 3 new pumps and motors and a full dredging of the irrigation pond. The bunkers on all 27 holes have been rebuilt as Capillary Concrete bunkers with new sand imported from Ohio. The Creek 9 will reopen with all new greens surrounds and several fairway bunker changes and drainage improvements.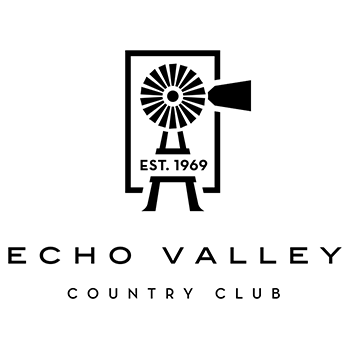 In 1969 Echo Valley Country Club was founded by two of Des Moines' most prominent businessmen of the 1960s, E.C. "Eddie" Coppola and Hy Diamond. They shared a dream of providing a first-class country club with an inclusive atmosphere welcoming to any who wished to join. The dream of Echo Valley stood in stark contrast to the exclusionary policies of some area clubs at the time.