Course Improvements Vale & Practice Facilities
Renovations to the Vale greens brought new character, challenges and over all better playability to the Vale nine. Our improvements to the practice facility escalated us to a facility that both beginning players can improve and some of the best players in the country can fine tune their games. This project from Rick Robbins and Wadsworth Golf Construction certainly upgraded a golfers experience here at Echo Valley.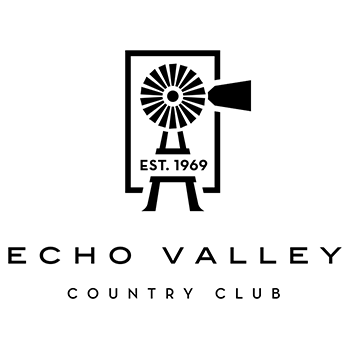 In 1969 Echo Valley Country Club was founded by two of Des Moines' most prominent businessmen of the 1960s, E.C. "Eddie" Coppola and Hy Diamond. They shared a dream of providing a first-class country club with an inclusive atmosphere welcoming to any who wished to join. The dream of Echo Valley stood in stark contrast to the exclusionary policies of some area clubs at the time.
Membership Has Its Privileges Club Benefits & Activities

Awarded the Iowa Golf
Association's
Course of The Year For 2013
Echo Valley Country ClubAward Winning Course
The award-winning golf course at Echo Valley is set in the beautiful rolling hills of central Iowa, mere minutes away from the heart of Des Moines. Named "2013 Course of the Year" by the Iowa Golf Association, members at Echo Valley enjoy 27 holes of challenging golf, each hole featuring five sets of tees to accommodate players of all levels.